Vistors from all around the globe met with Precision UK at the recent Arab Health exhibition in Dubai. Precision were able to demonstrate the latest developments in medical gas pipeline systems, including their new HospiView remote monitoring and alarm system, to customers and potential customers from as far afield as the Far East, Africa, Europe and the Americas. From their new home in Hall 7, Precision celebrated the most successful exhibition yet, and look forward to meeting new and existing customers at a variety of exhibitions over the coming year.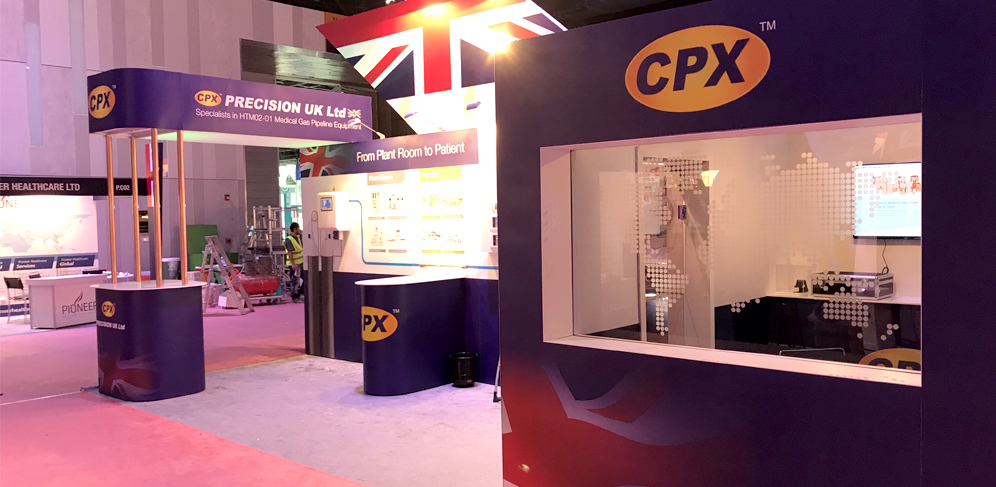 Precision UK have recently taken part in Medical Fair Thailand, a 3 day exhibition attracting visitors from all over the far east. At the show Precision UK showcased their complete range of pipeline products, and attracted interest from many countries including Thailand, Vietnam, Malaysia, Singapore and Cambodia.
"This successful exhibition allowed us to meet with our partners from the region, as well as attract interest and form new relationships with customers from across the far east. Our commitment to being a global supplier is demonstrated by our attendance here and we will be exhibiting at a range of worldwide exhibitions over the coming months" commented Managing Director Robert Parry.